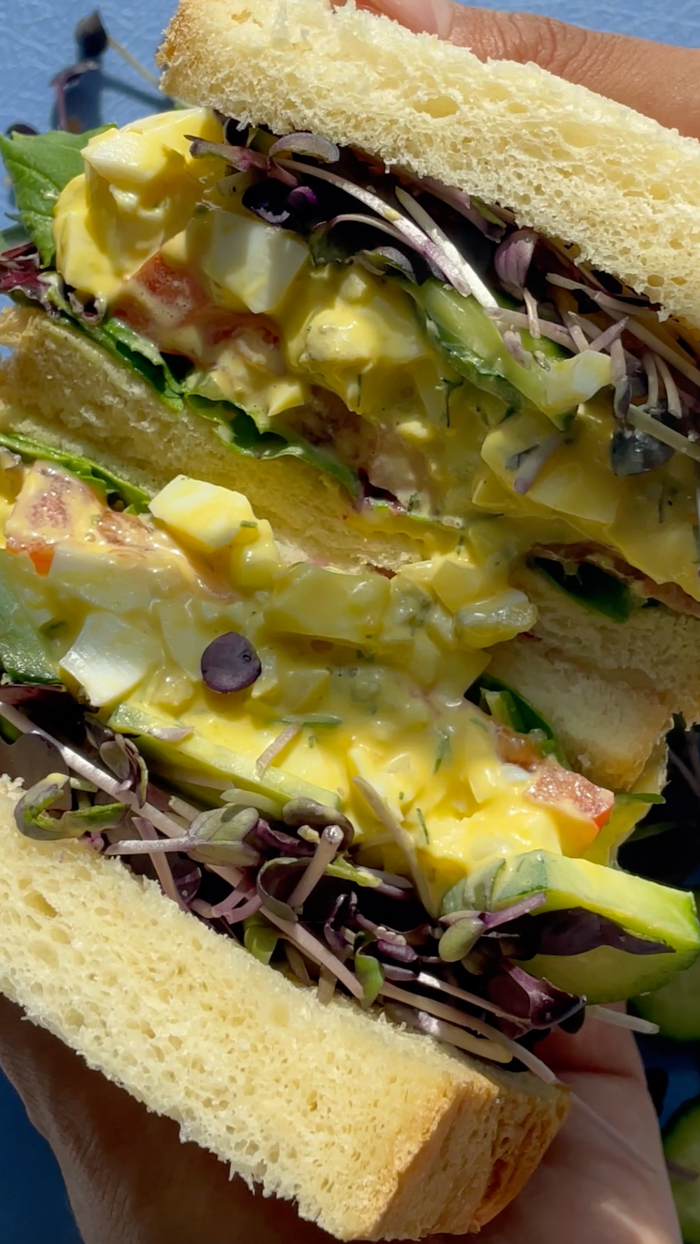 Yield: 2-4 sandwiches
Time: 15 minutes
INGREDIENTS:
8 hard boiled eggs (boil for 9 minutes and then move to ice bath), peeled & rough chopped
2 ribs celery, diced fine
1/2 sweet onion, diced fine
1/3 cup cornichons, diced fine
1/3 cup mayo
1 tsp dijon mustard
1 Tbsp fresh dill, minced
1/2 tsp salt
Fresh cracked black pepper
INSTRUCTIONS: 
Combine all ingredients for egg salad in a large mixing bowl.
Top sandwich with radish microgreens, mixed greens, egg salad, tomato slice, and cucumber.
Cut in half & enjoy!