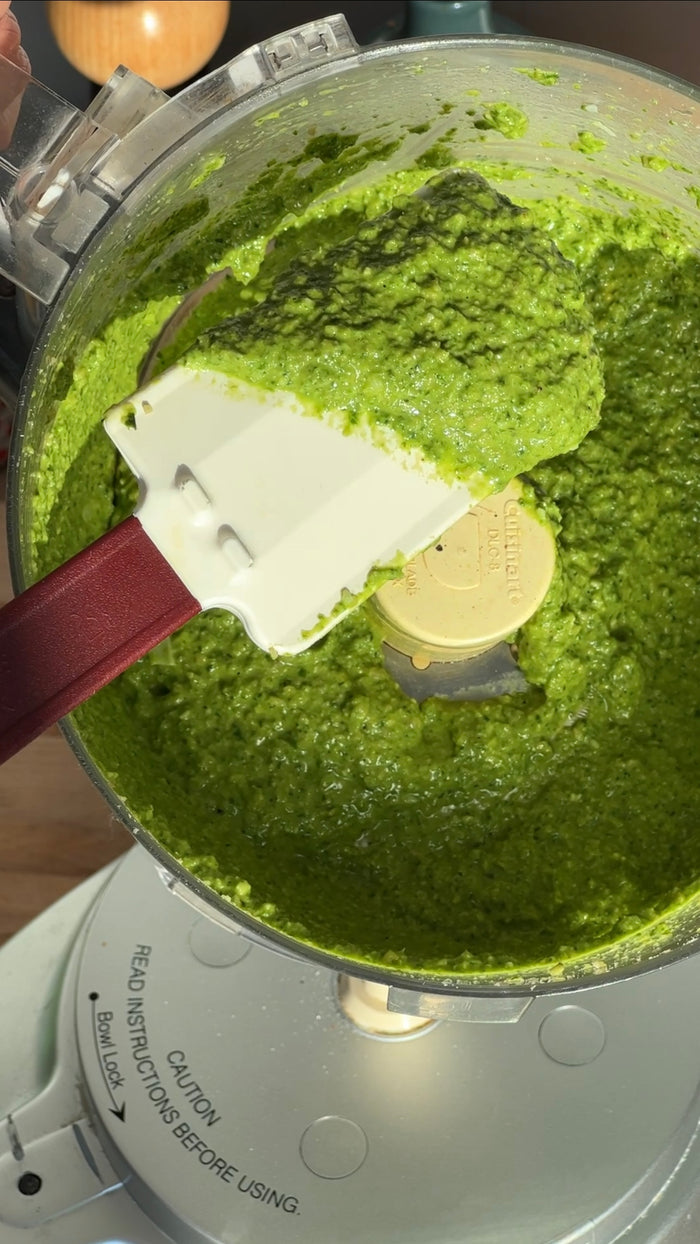 Yield: About 1 cup pesto
Time: 10 minutes
INGREDIENTS:
⅓ cup sunflower seeds 

1 ½ cup basil, packed

1 cup sunflower microgreens 

2 cloves garlic

3 Tbsp parmesan cheese

1 tsp salt

¼ tsp pepper

2-3 Tbsp lemon juice

⅓ cup extra virgin olive oil
INSTRUCTIONS:
Combine all ingredients except for the olive oil in a food processor fitted with the steel blade attachment, and pulse until a paste forms. You may need to occasionally scrape down the sides of the food processor where basil tends to accumulate. 

With the food processor running, slowly drizzle in the olive oil. This will allow the olive oil to fully emulsify. Adjust by adding salt and pepper to taste, or lemon for additional brightness.
Note: If you'd like to use this pesto as a pasta sauce, be sure to save about ½ cup of your pasta water before draining. This will help loosen the pesto and create a sauce. Add pesto to about 1 lb. cooked pasta, then pour in the reserved pasta water, 2 tablespoons at a time, tossing, until you achieve your desired consistency.