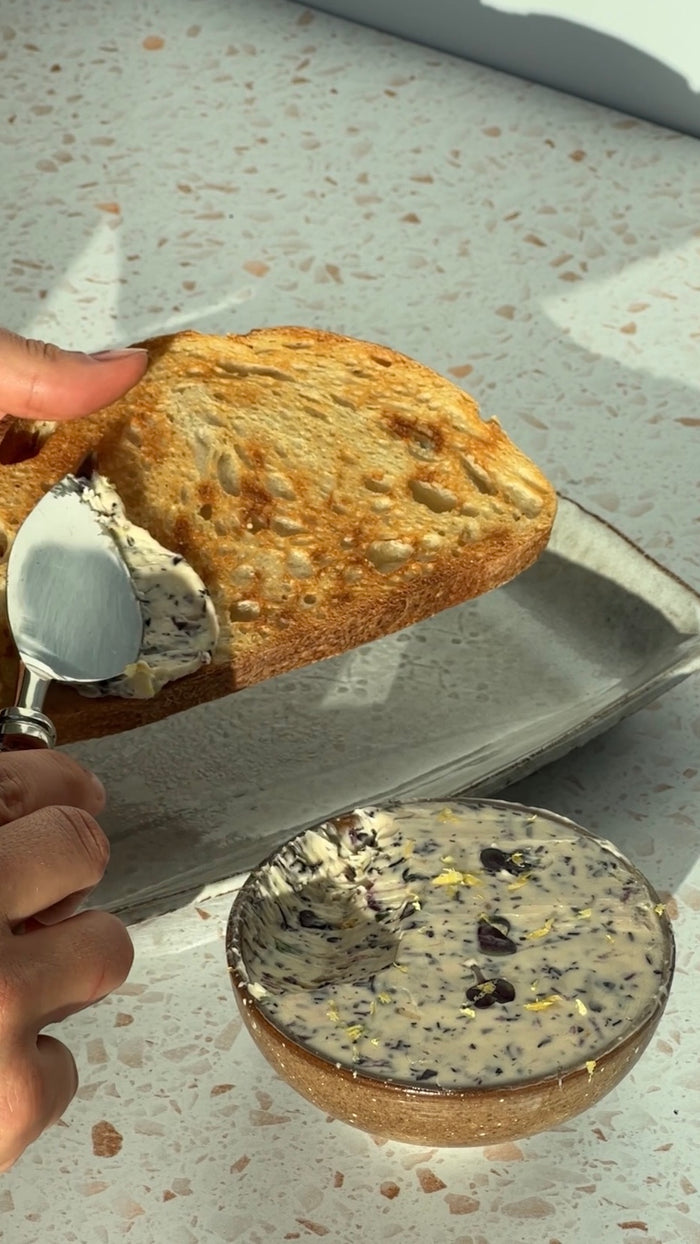 Yield: 1 stick butter (½ cup)
Time: 15 minutes active
INGREDIENTS:
½ cup (1 stick) unsalted butter, softened to room temperature
¼ cup radish microgreens, minced 
½ tsp (or 1 tsp) lemon zest, plus more to taste 
½ tsp salt, plus more to taste
INSTRUCTIONS:
In a medium bowl, mash the softened butter until it is easily spreadable. Add in the radish microgreens, lemon zest, and salt, and stir to combine and evenly distribute the add-ins. 

Place butter in a small serving bowl, cover and chill in the fridge for 1 hour, or until firm. Alternatively, spoon the mixture onto parchment paper or plastic wrap, and form into a log. Wrap tightly and chill in the fridge until firm.