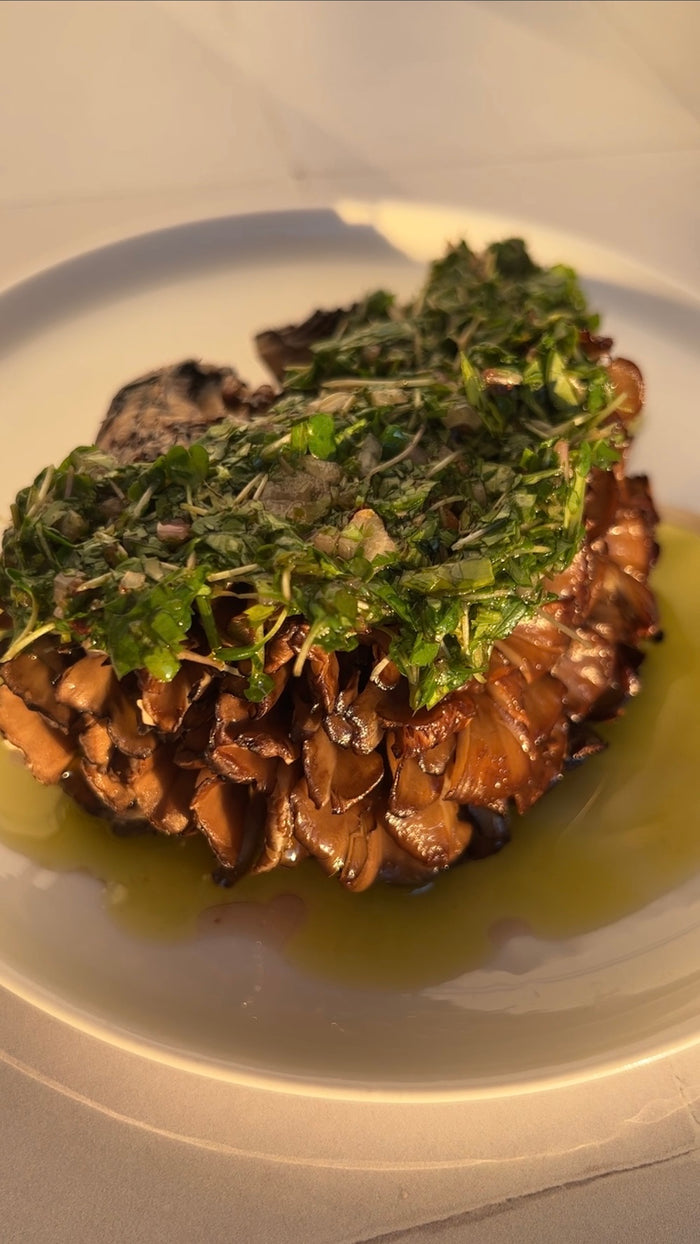 Yield: 1 ½ cups chimichurri 
Time: 25 minutes 
INGREDIENTS:
1 ¼ cups arugula microgreens (about ½ Fieldhouse grow tray), roughly chopped
1 cup packed cilantro (from 1 bunch), thickest stems removed and minced 
2 tbsp shallot, minced 
1 clove garlic, minced
½ cup olive oil 
3 tbsp red wine vinegar (apple cider vinegar works too)
Optional: 1 tsp agave syrup or maple syrup
¾ tsp salt
½ tsp pepper 
INSTRUCTIONS:
In a medium bowl, combine the chopped microgreens, cilantro, shallot, garlic, agave or maple syrup (if using), olive oil, and vinegar. Season with salt and pepper and stir to combine. Taste to adjust for more salt if needed, olive oil if too vinegary, or vinegar if too dull. Enjoy on roasted vegetables, meats, tacos, or with bread.