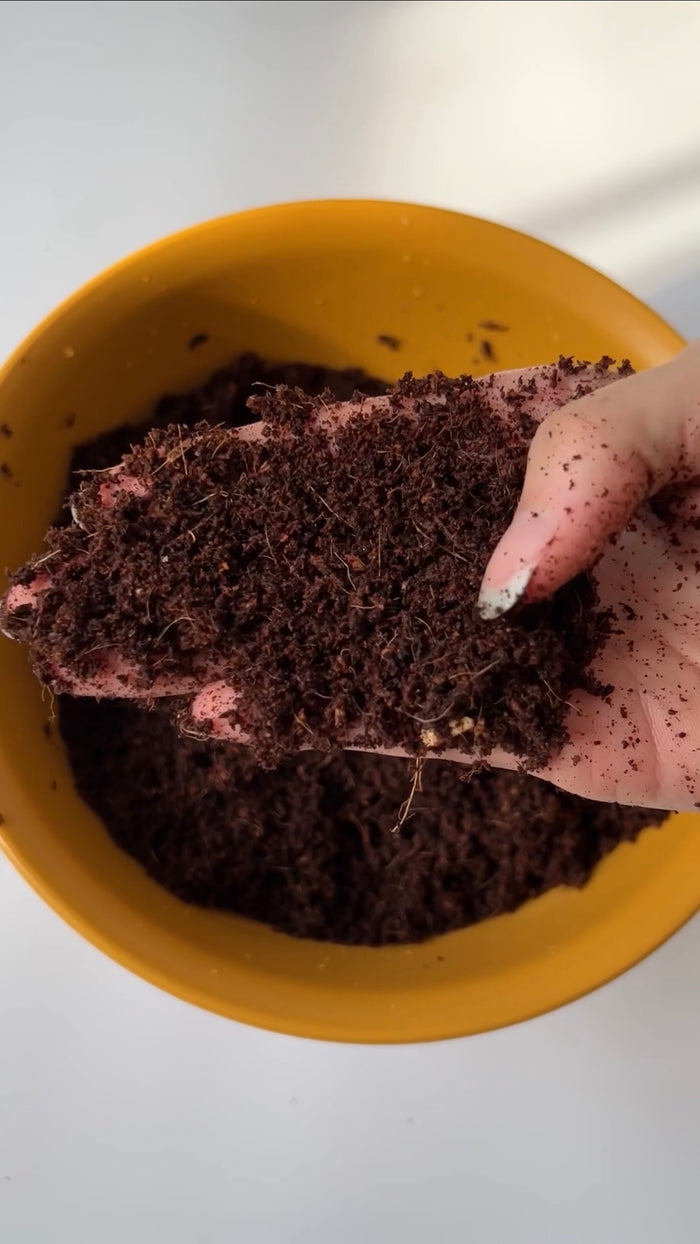 Coir (coy - er) is our chosen grow medium for the Fieldhouse. It's made from shredded coconut husks that are dehydrated and compressed into small disc shapes. The reasons we like it:
Sustainable by using a naturally occurring byproduct of the coconut industry in India
Lightweight and easy to ship — less energy and emissions to get it to your door
High aeration properties — roots can breathe and lower risk of overwatering
Inert medium creates a more sterile environment for growing – no rogue contaminants!
TO RECONSTITUTE:
Open coir pack and transfer both pucks into a standard size mixing bowl
Using included Leath measuring cup, pour two cups of water over the coir discs
Wait 5 minutes to allows coir fibers to expand and fully absorb water
After pucks have sucked up all water, begin to work coir with hands
Break up any clumps and continue mixing until coir has been fully rehydrated and loosened
Once coir has been thoroughly mixed up, transfer into top tray with holes
Occasionally, coir pucks can vary slightly in size. If you find that your coir is too saturated with water (dripping wet), take a handful and squeeze it like a sponge to release some of the water back into the bowl.
Now that your coir is ready to use, head over to our seed planting guides through the links here: