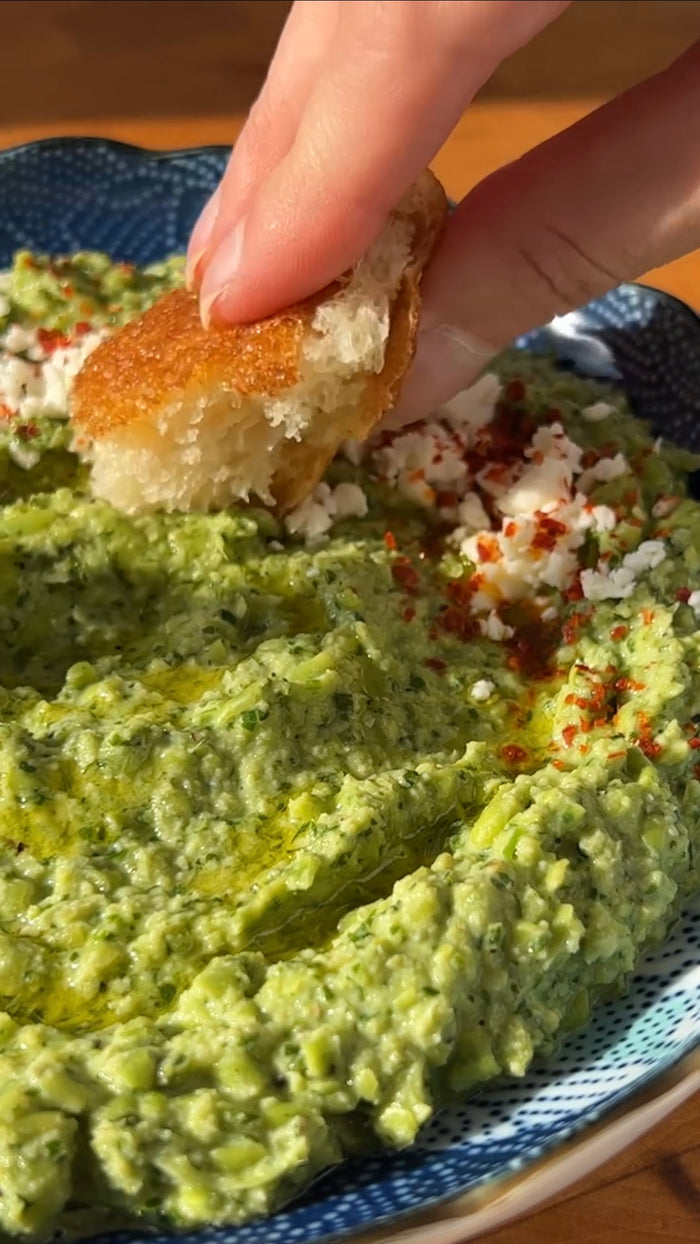 Yield: Serves 4
Time: 20 minutes
INGREDIENTS:
1 cup frozen peas, thawed (microwave frozen peas for 30-40 seconds to thaw)

½ cup pea shoot microgreens (from ¼ Fieldhouse grow tray)

2 Tbsp mint leaves, roughly chopped

1 Tbsp greek yogurt

1 1/2 tbsp lemon juice (about 1 lemon)

1 tsp salt

1 tsp pepper

3 Tbsp extra-virgin olive oil

¼ cup crumbled feta cheese

½ tsp aleppo pepper or red pepper flakes

Crackers, for serving
INSTRUCTIONS:
Place thawed peas, microgreens, mint, greek yogurt, lemon juice, salt and pepper in a food processor fitted with a steel blade. Blend until almost smooth, about 1-2 minutes. With the food processor still running, slowly add in the olive oil. Taste and adjust by adding more salt or lemon, if needed.
Transfer to a serving dish and top with red pepper flakes, another drizzle of oil, and more microgreens to garnish. Serve with crackers of choice for dipping.