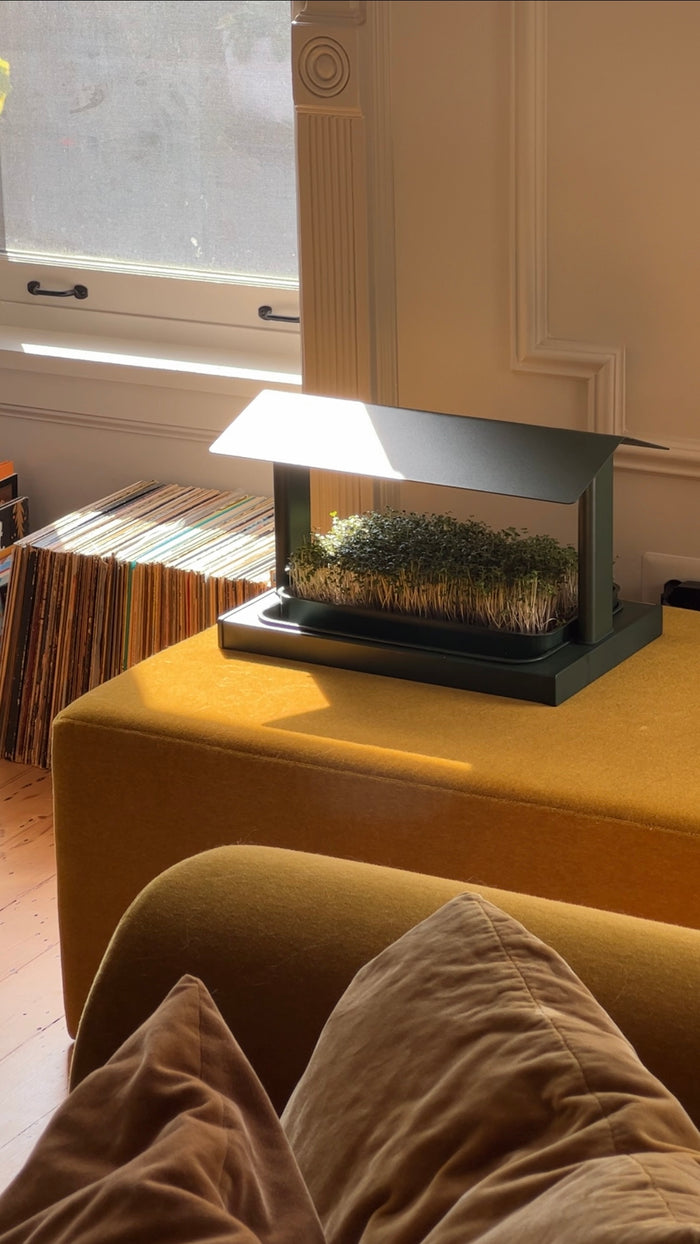 From the beginning, we wanted to design the Fieldhouse to elevate any space in your home. Should it be on the kitchen counter, a bookcase, windowsill or coffee table, the Fieldhouse will hold its own as the centerpiece of the room.
For the greens themselves, certain consideration should be taken when placing the Fieldhouse to provide the best possible growing conditions. Microgreens thrive when they have access to:
Ample airflow – this reduces stagnant air and can increase yield sizes substantially
Temperatures between 60° and 75° F (15.5° - 23° C) — bacteria and mold tend to thrive in excessively warm, humid conditions, but colder temperatures can hinder germination and stifle growth rates. Find a happy medium!
Easy access – make sure you're able to easily provide your greens the care they need and deserve.
Light or no light — while not needed, your greens won't mind a few extra rays.