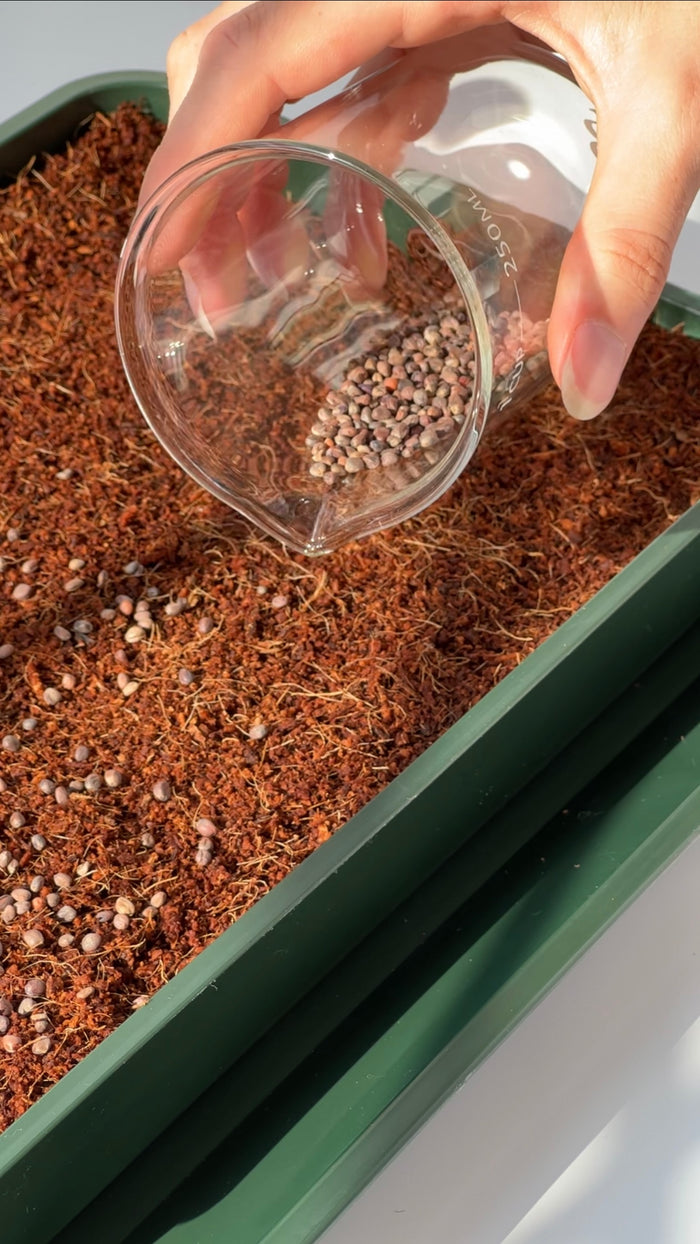 Our goal is to provide as much education as possible around growing greens in the Fieldhouse. For microgreens, one factor that substantially impacts germination success is seed sowing distribution. Your seeds like a little breathing room while they're growing (don't we all). This gives the seeds the space they need to develop healthy, strong roots. Not to mention, it helps to give even airflow to each sprout.
When planting your tray, remember to pay special attention to the density in which you are sowing your seeds. Each Leathlet is perfectly portioned for one tray, but it's important to ensure the seeds are distributed as evenly as possible throughout the tray.

Since microgreen seeds are planted rather densely, it's important to avoid clumping so they have room to build a strong root structure beneath the soil. Fortunately, our included glass measuring cup with an easy pour spout doubles as the perfect seed distributor. Though the measuring cup is our favorite method, you can also use your hands or an empty spice jar to sow your seeds.

If you do have seed clusters after you've sown, use your fingertips to gently relocate them so there is an even layer of seed across the bed of coir.