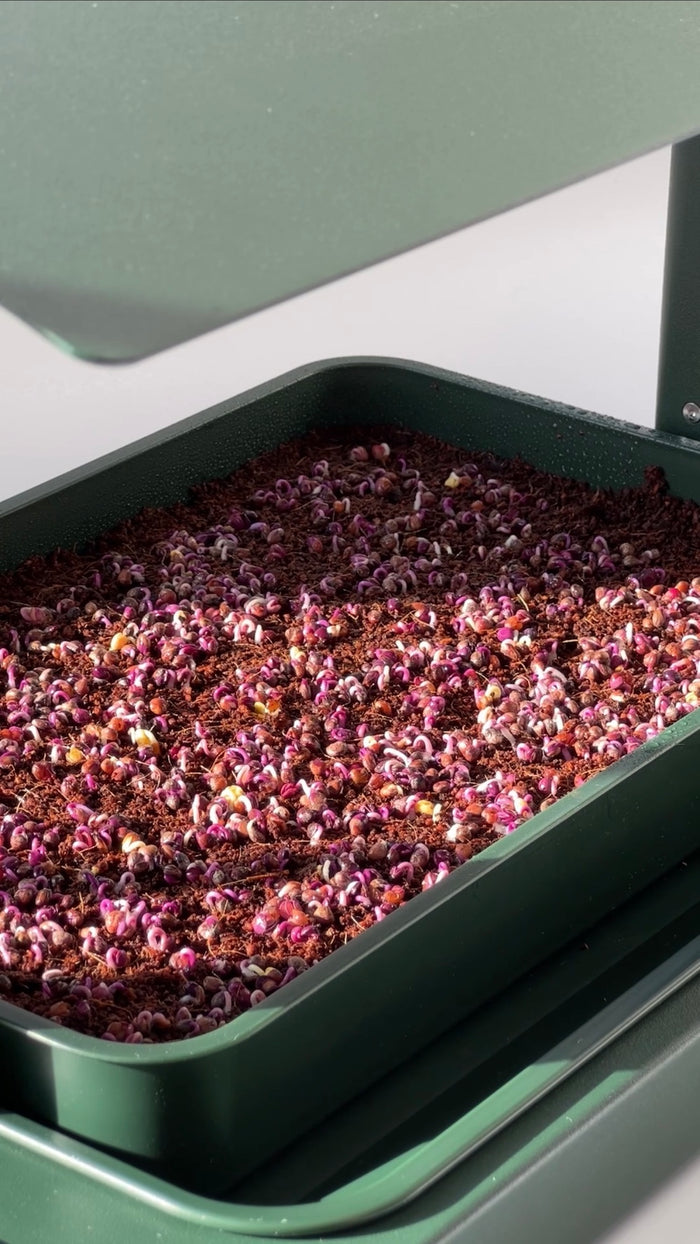 Germination is simply the sprouting of seeds that occurs during the first 1 - 3 days of planting your grow tray. It's the process of your seeds going from dormant, to growing roots and sprouts.
We designed the Fieldhouse with an eye-catching form and premium materials. Functionally however, we took cues from commercial growing systems to ensure the optimal growing method and give you the best harvests.
A key component to ensuring this is our germination lid. Microgreens have a short time to harvest primarily because seeds are sown directly on top of the soil, not buried beneath it. Our germination lid functions as a weighted cover to be placed directly on top of the seeds which simulates the same pressure and conditions of being planted underground. The germination lid helps promote strong root structure, and in practice, substantially increases yield sizes, all while eliminating the days of growing time seeds would otherwise spend pushing through inches of dirt / soil. 
But since the germination phase typically lasts for 2 - 3 days, we also prioritized a dual function design for when the germination lid was not in direct use for growing. Which is why we crafted the lid out of the same food grade HDPE material commercial cutting boards are made out of. So you can be using the lid from when you seed to when you serve.