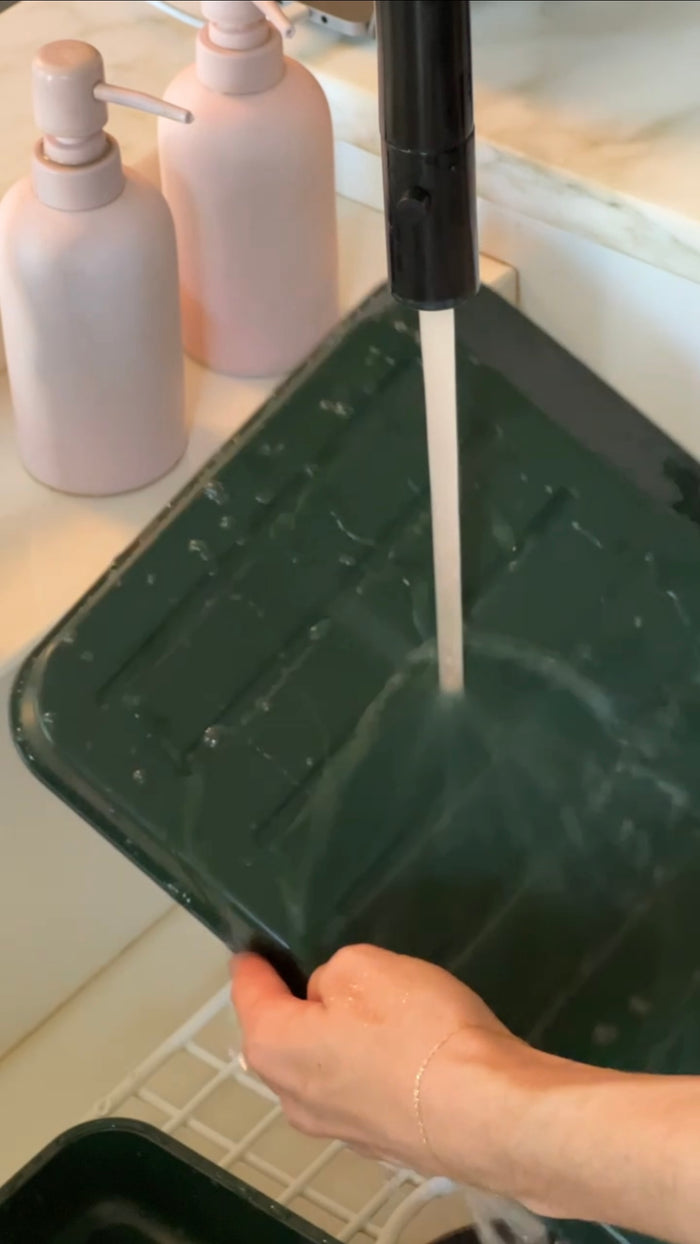 Microgreens, as with anything you cook with, require keeping a clean setup and maintaining sanitary conditions. Because nobody likes funky bacteria growing anywhere near their greens.
Before planting any harvest, make sure to eliminate foreign contaminants by hand washing the bottom water reservoir tray, top tray with holes, and the germination lid / cutting board. Dishwashers get really, really hot so to avoid any warpage we kindly request hand washing only.
TO HAND WASH:
Using dish soap, warm water, and a clean sponge, thoroughly scrub both top and bottom grow trays plus germination lid until clean with no visible residue remaining from the previous grow.
As an extra precaution, you can also wipe down trays and lid with food grade hydrogen peroxide.
After cleaning, hand dry and get to planting!